9973 Engine Foam Degreaser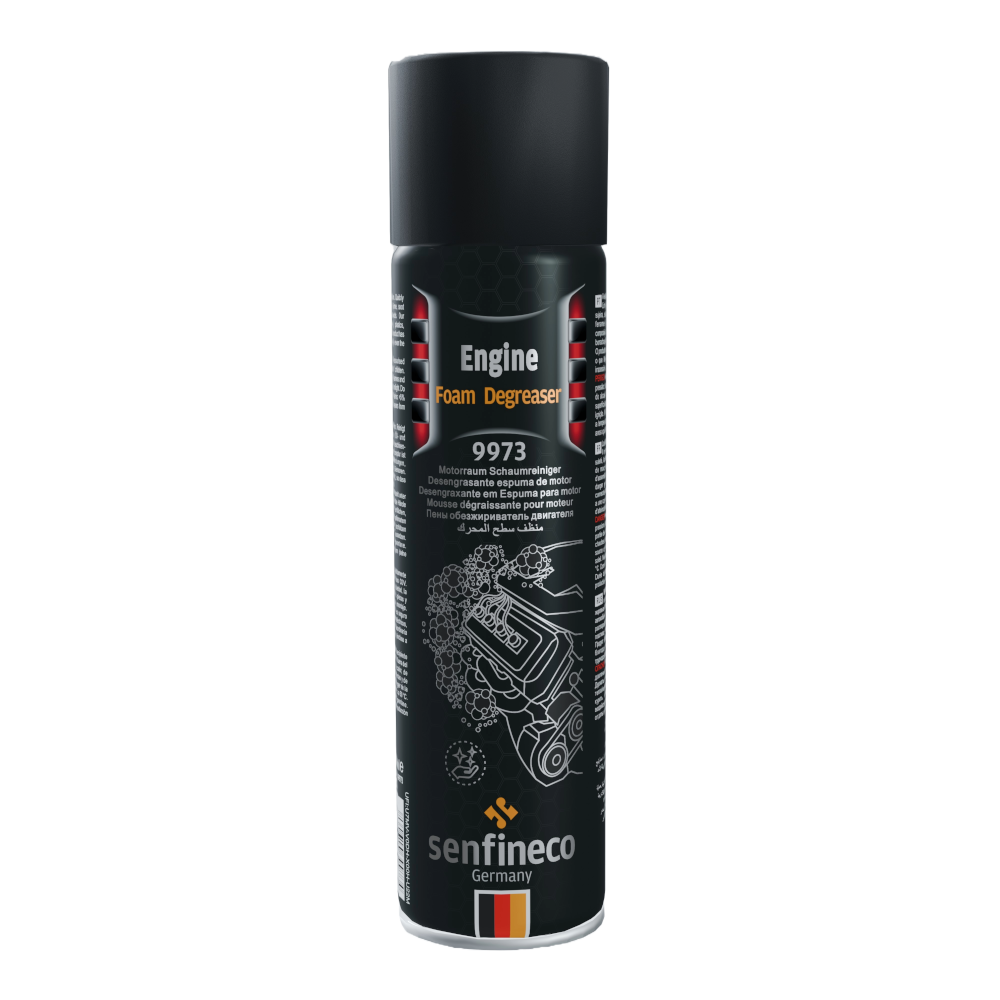 Engine Surface Cleaner is designed to dissolve and remove stubborn dirt, oil and burnt technical liquids in the engine compartment and on the external surface of the engine. Powerful emulsifiers and strong penetration Properties, allow to soak and remove even the most inveterate dirt. Can also be used for cleaning chassis and other parts of cars, motorcycles, boats, agricultural and garden machinery. The modern formulation does not contain organic solvents, thus eliminates the risk of fire and the negative effect on plastic and rubber parts, engine compartment, and prevents oxidation of electrical connections. Neutral towards paint and plastic.
Properties
Penetrates into the most stubborn dirt and dissolves it
Active against various kinds of soiling
Applicable for cleaning of chassis and most other surfaces
Neutral towards paint, rubber and plastic
Maintains and protects against aging and cracking
Application
Warm the engine to + 50 ° C and switch off. Protect all electrical components with waterproof material. Shake the can well. Liberally apply the cleaner from a distance of 20-30 cm on the work surface, avoid getting cleaner on electronic components. Allow to act for 10-15 minutes and flush with a strong jet of water, you also can use a high-pressure cleaner. Permitted short-term impact of cleaner on belts of auxiliary units.
Available in
500 ML aerosol – REF. 9973