9951 Car Wash Shampoo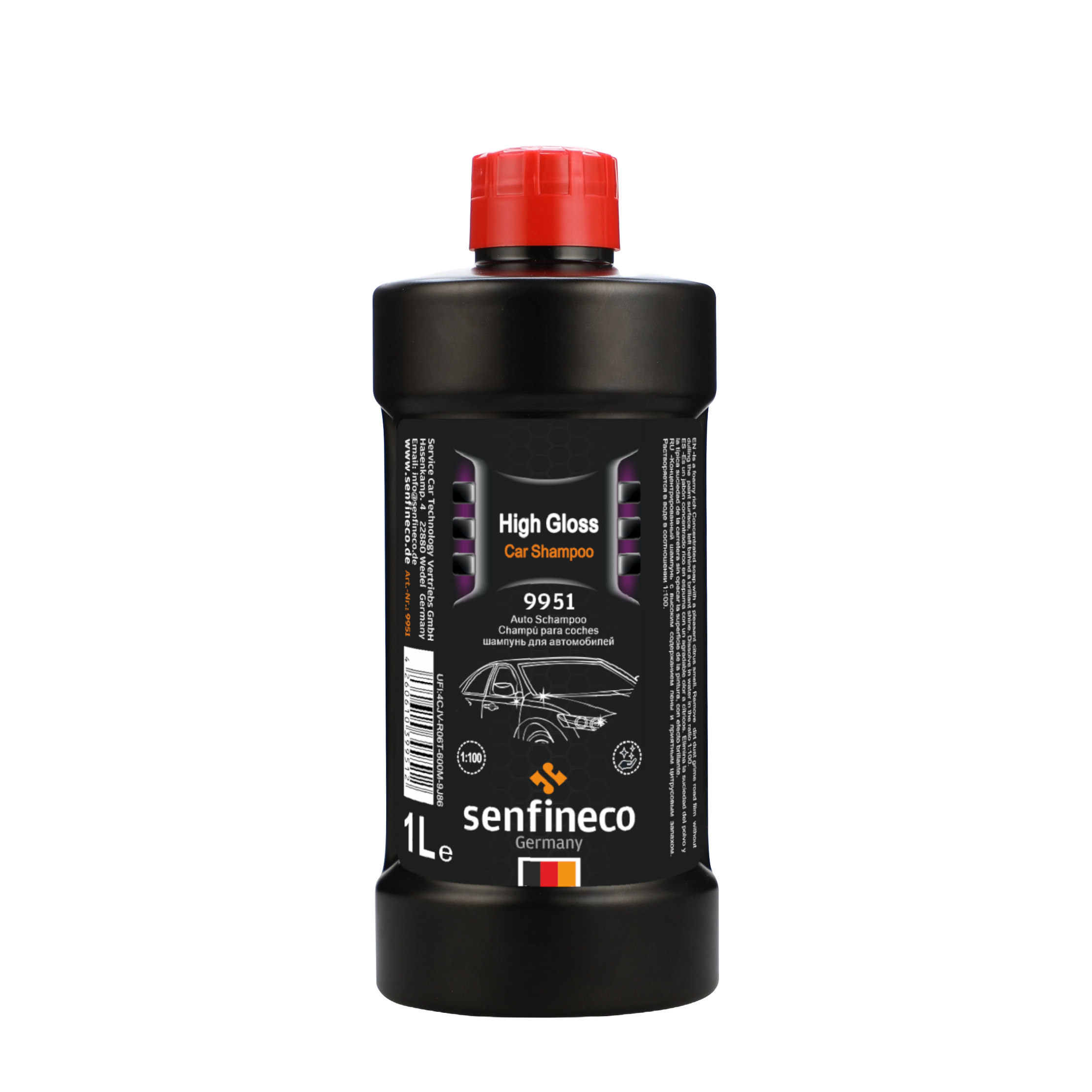 Car Wash Shampoo visibly reduces spots and streaks for a high gloss finish. The high-foaming formula is concentrated for greater cleaning action. Car wash safely lifts dirt, grime and residues caused by rain, sleet, snow and bugs leaving your vehicle with a brilliant finish. Protects waxed surfaces – will not strip or dull waxed surfaces.
Properties
visibly reduces spots and streaks
high gloss finish
concentrated high-foaming formula
leaves a brilliant shine
Protects waxed surfaces
Application
For best results avoid washing the car in direct sunlight. Hose off heavy dirt and debris from the vehicle. Add 30ML of Wash & Wax to an empty bucket and fill up the bucket with a hose. Start at the top of the vehicle and apply soapy water to a portion of the vehicle's surface using a clean wash mitt, sponge or microfiber cloth. Rinse off with clear water. Dry with a chamois or microfiber cloth.
Available in
1000ML – REF. 9951