40XX Acrylic Spray Paint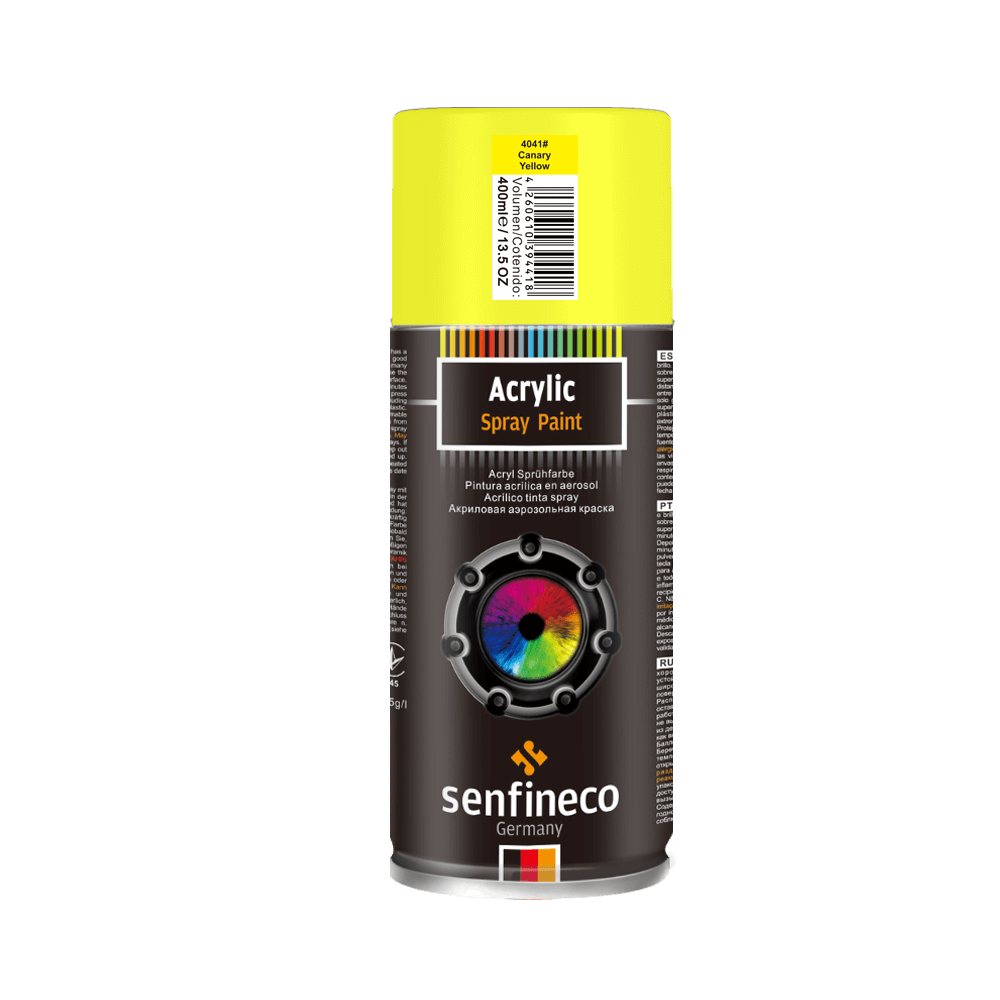 Color Table
Acrylic Spray Paint for automotive and multipurpose use is fast-drying, weather and UV-proof and has a long-lasting color stability and color intensity. It has a high resistance to impacts and is suitable for many surfaces including wood, metal, cardboard, stone, ceramics as well as many types of plastic. It prevents corrosion and oxidation and can be used inside and outside.
Properties
suitable for all surefaces
suitbale for inside and outside use
dries quickly
weather and UV-proof
provides a durable acrylic coating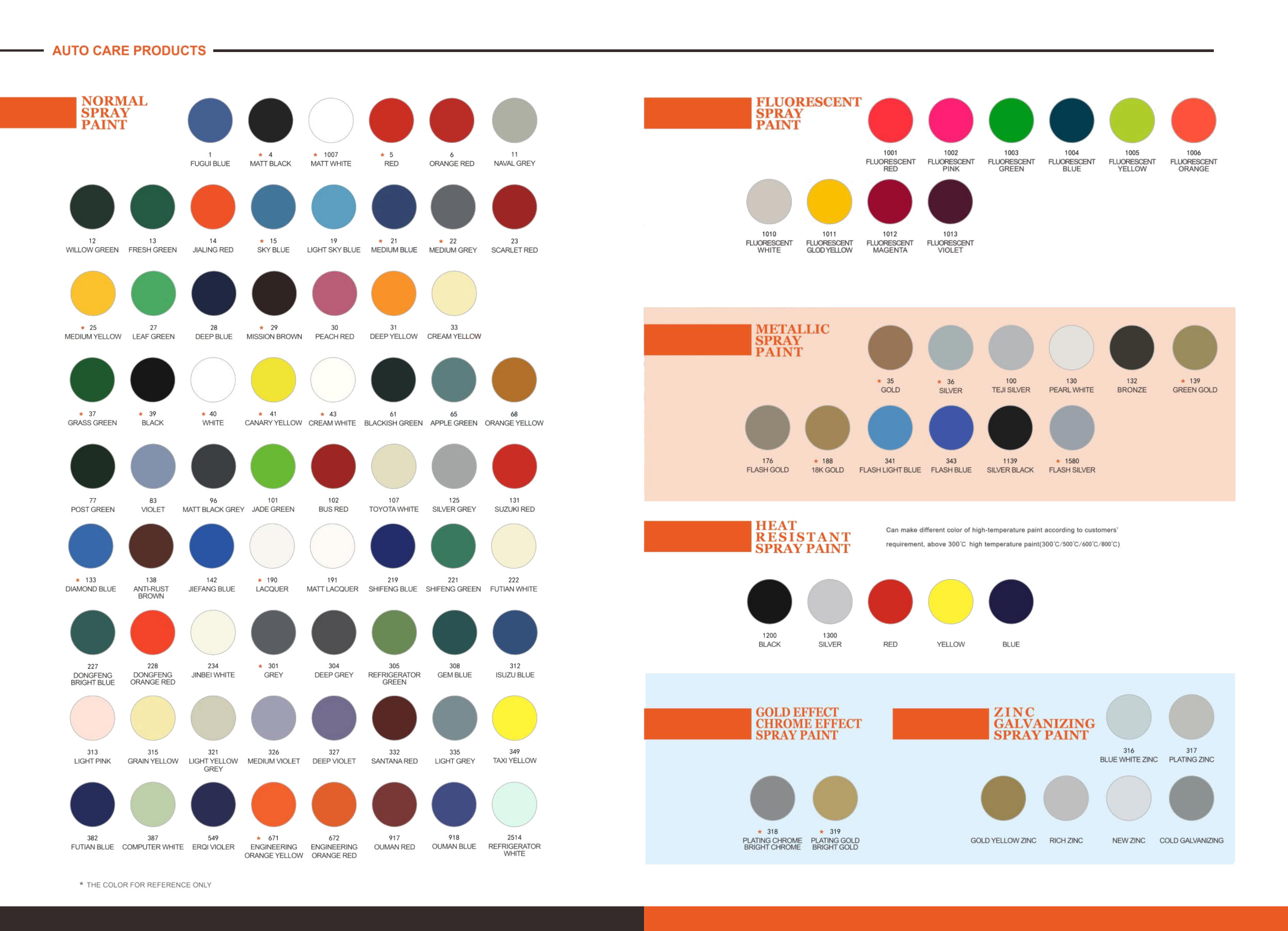 Application
Ideal temperature for spraying is 20°C. Thoroughly clean the area to be painted, remove rust, grease, etc. Shake aerosol well for about 2 minutes before use. Hold the can in an upright position and apply a thin coat from a distance of 30 cm in a steady motion. Wipe soiled areas immediately. Apply 2 - 3 individual coats at intervals of at least 3 minutes. After finishing the paintwork, clean the nebulizer by turning the can upside down and pressing the atomizer for a few seconds.
Available in
40XX - 400 ML aerosols in variuos colors
4001 - FUGUI BLUE