9993 Carburetor Cleaner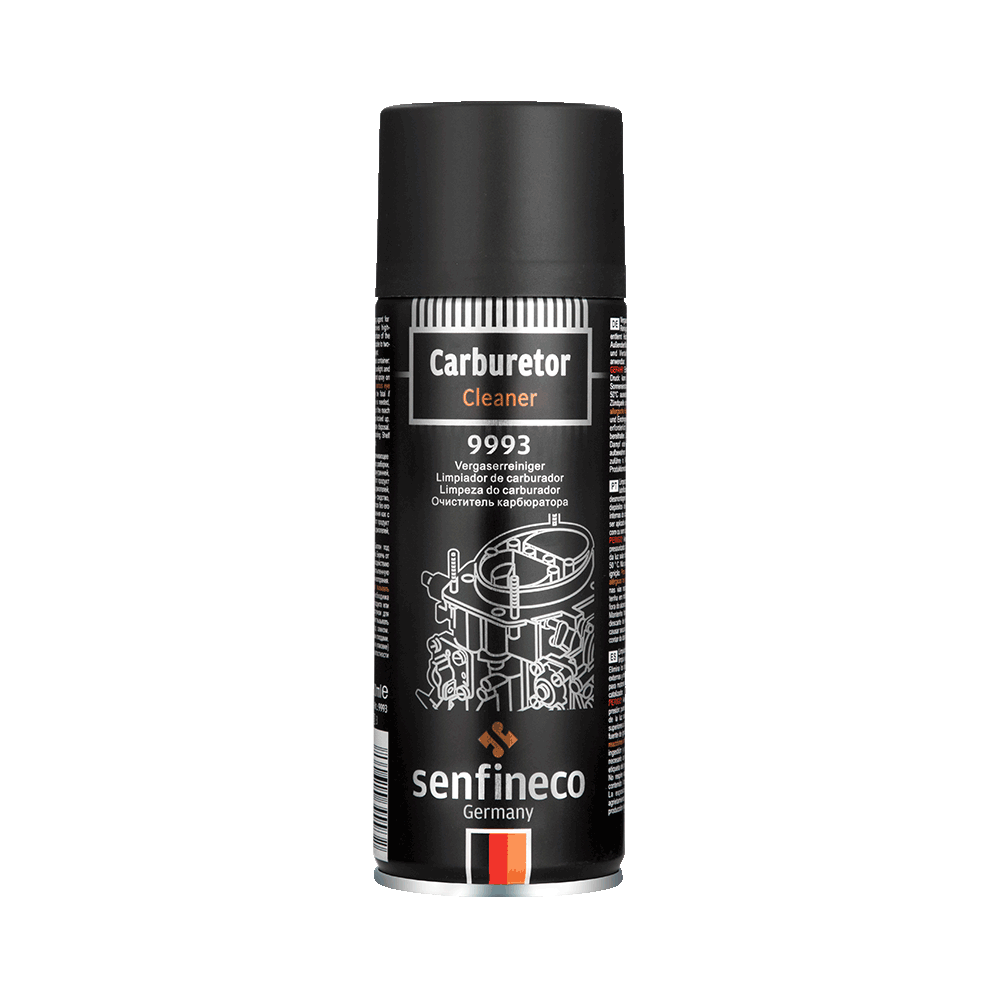 VIDEO - 360°
Carburetor Cleaner is a high performance multipurpose solvent combination that removes all kinds of difficult-to-remove deposits from the carburetor inner and outer surfaces, throttle valves and injectors without disassembly. Effectively cleans all heavily soiled bare metal surfaces. Neutral towards PA66 plastic. Dissolves most plastics, rubber and car paint. This product is applicable to two- and four-stroke engines without oxygen sensor and catalyst.
Properties
Excellent penetration Properties
Evaporates quickly and residue free
Dissolves resin and tar-type residues
Removes oil and grease-based contaminants
Dissolves paints, laquer, rubber, nylon and plastic parts
Application
Multi-Purpose Cleaner for all heavily soiled metal surfaces
Carburetor Cleaner can be used for a wide range of professional and DIY applications.
Remove the air filter. Shake the can. Start the engine at idle speed. Attention! Before starting the engine without a filter, make sure that it is excluded the dust and other contaminants ingress to the carburetor! During cleaning, keep the throttle lever at high engine speed; direct the jet cleaner on valves, walls and channels of the carburetor. Spray cleaner pressing the accelerator pedal periodically, do not allow engine stall at the same time. After cleaning, the engine can start badly and emit strong smoke because of burning sediments. After pressing the accelerator pedal for several time, the engine performance considerably improves.
Available in
400 ML – aerosol REF. 9993
400 ML – aerosol foam REF. 9908
650 ML – aerosol REF. 9938