9977 Spray Grease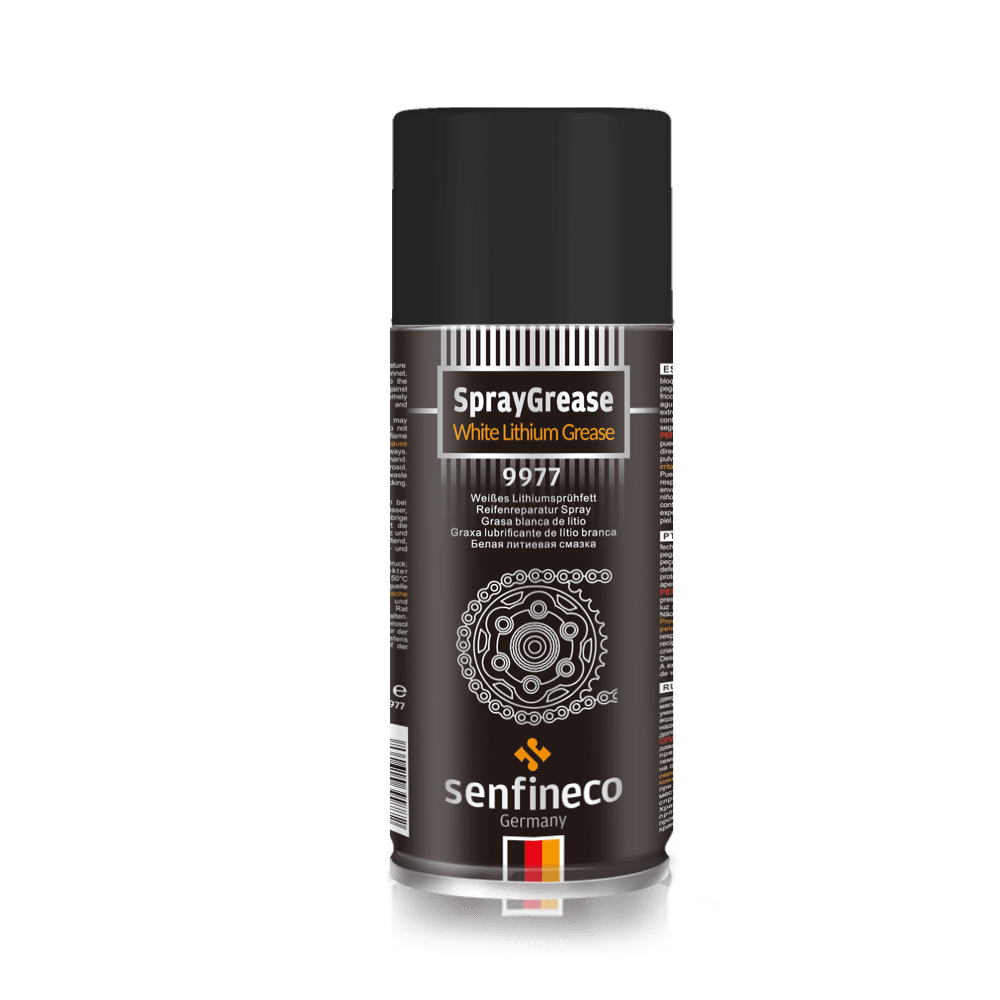 VIDEO 360°
White lithium grease for dusty operation conditions, with excellent low and high temperature Properties, outstanding penetration and corrosion protection. White dry lubricant components reliably protect in high shear load conditions. Difficult to centrifuge off.
Properties
Designed for difficult and dusty operation conditions
Reliable protection against rust and corrosion
Waterproofs
Outstanding penetration Properties
High Temperature range: -20°C to +120°C
Neutral towards metal, varnish, plastic and rubber
Application
For all standard chains and chains with O-RING, X-RING and Z-RING for motorcycles, go-karts and industrial power drives.
Available in
450 ML aerosol – REF. 9977