ATF Changer Electrical
semiautomatic ATF51ES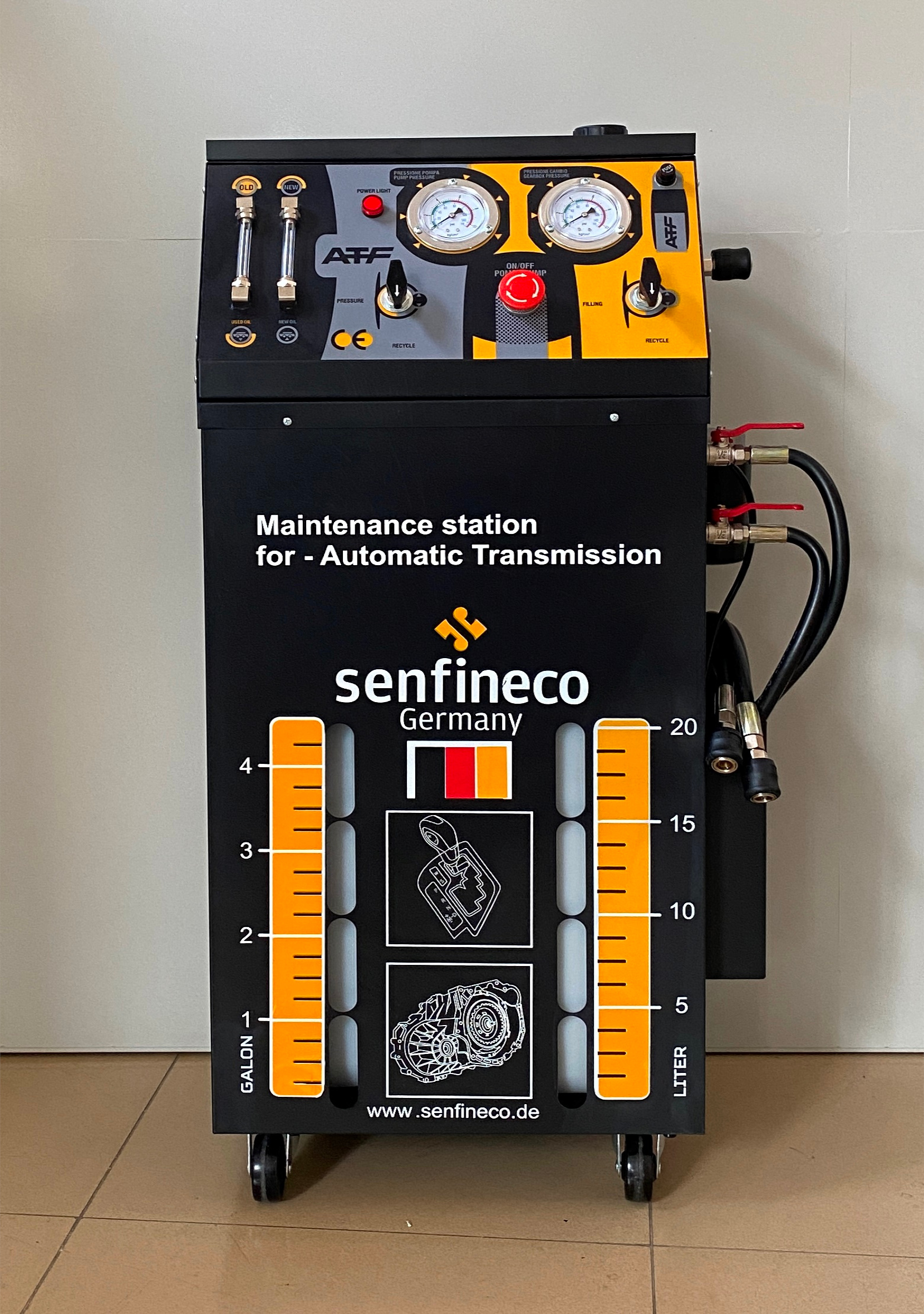 Operation Instruction
The characteristics of the transmission fluid used in an automatic gearbox cause it to deteriorate after a certain period of time. Not changing the fluid in time causes a change in the function of the transmission fluid and affects the transmission characteristics in a very negative way. Due to construction problems, it is not always possible to drain the total amount of fluid during a simple automatic transmission oil change.
Gallery
This device ATF51ES allows you to exchange 95 % of the oil in the cycle easiely and economically. The ATF changer cleans and changes the fluid in the gearbox, torque converter and radiator in 20 minutes. Overfilling or underfilling will damage the automatic transmission, therefore this unit is equipped with a flow sensor to ensure a balanced exchange of the oil volume. The display, the compact design and the intelligent automatic switch of the fluid flow direction ensure easy operation.
The following processes are automated: refilling, polarity detection, cleaning and transfer function. The fluid pressure of the coldest A/F and the output pressure of the device is displayed during the fluid change. The different oils remain completely separated inside the device and cannot be mixed. Both operations can be carried out simultaneously. A case with 33 universal adapters for all popular car manufacturers, as well as the return hoses, are included.
Technical Parameters:
| | |
| --- | --- |
| Type: | Electrical AC 220V OR DV 12V |
| Working Pressure: | 0-60 PSI |
| Weight: | 38Kg |
| Size: | 365 x 445 x 940 |