Fuel Injection System Cleaner
manual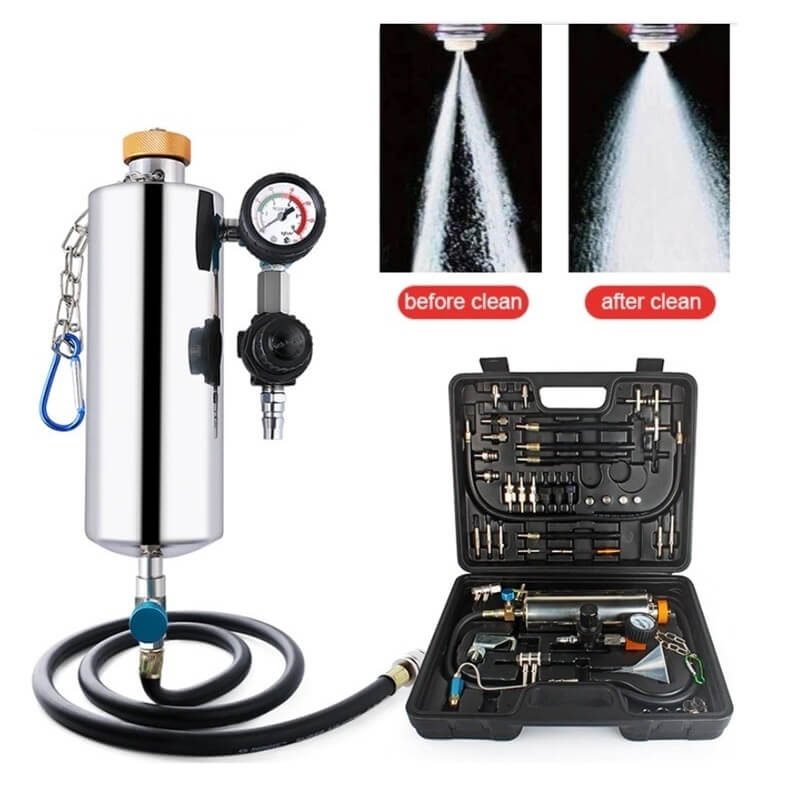 The injector clean kit FC10S contains many different types of adapters, for almost all of the EU, Asia, USA passenger cars and light trucks. No dismantling of the injector gas and fuel system required. The system features high and low pressure cleaning, restoring the function of throttle valve and the nozzle as well as cleaing the combustion chamber and fuel system at the same time.
Instructions:
Cleaning fluid is suitable for petrol injection nozzles, not included in the delivery, do not use for diesel injection nozzles
Can be used on Gas-powered vehicles. For this purpose set air pressure to 1-5 psi.
Can be used on models with throttle valve. To do this, set air pressure to 1-5 psi and connect to the inlet hose. To identify the inlet hose note following:

Arrows on the inlet hose indicate the direction of fuel flow.
There is always a filter in front of the inlet hose. There is a buffer on the outlet hose side.
The inlet hose is generally thicker than the outlet hose.