9913 Tire Shine Extreme Gloss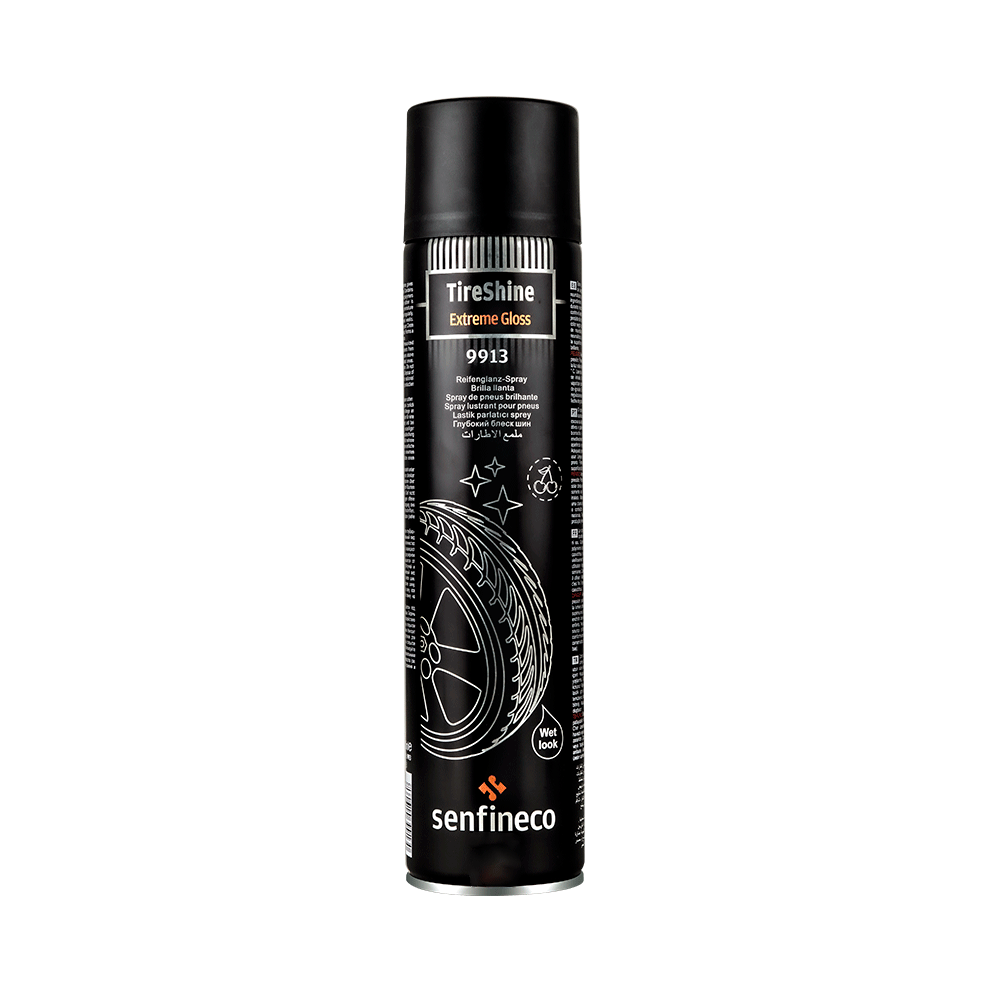 Tyre shine spray for long lasting deep shine, gives tyres the wet look without brush and water. Contains an increased amount of active ingredients and polymers that protect the tyre for a long time. The rubber is maintained and protected from cracking, premature ageing, UV rays and colour bleaching when used regularly. The deep black glossy look lasts for several weeks. Suitable for all types of tyres.
Extremely easy to use: Clean the tyre, spray on thinly, let it take effect, finished. Forms a glossy, black protective film on the rubber surface.
Available in:
500 ML – AEROSOL REF. 9913