9972 Intake Valve Cleaner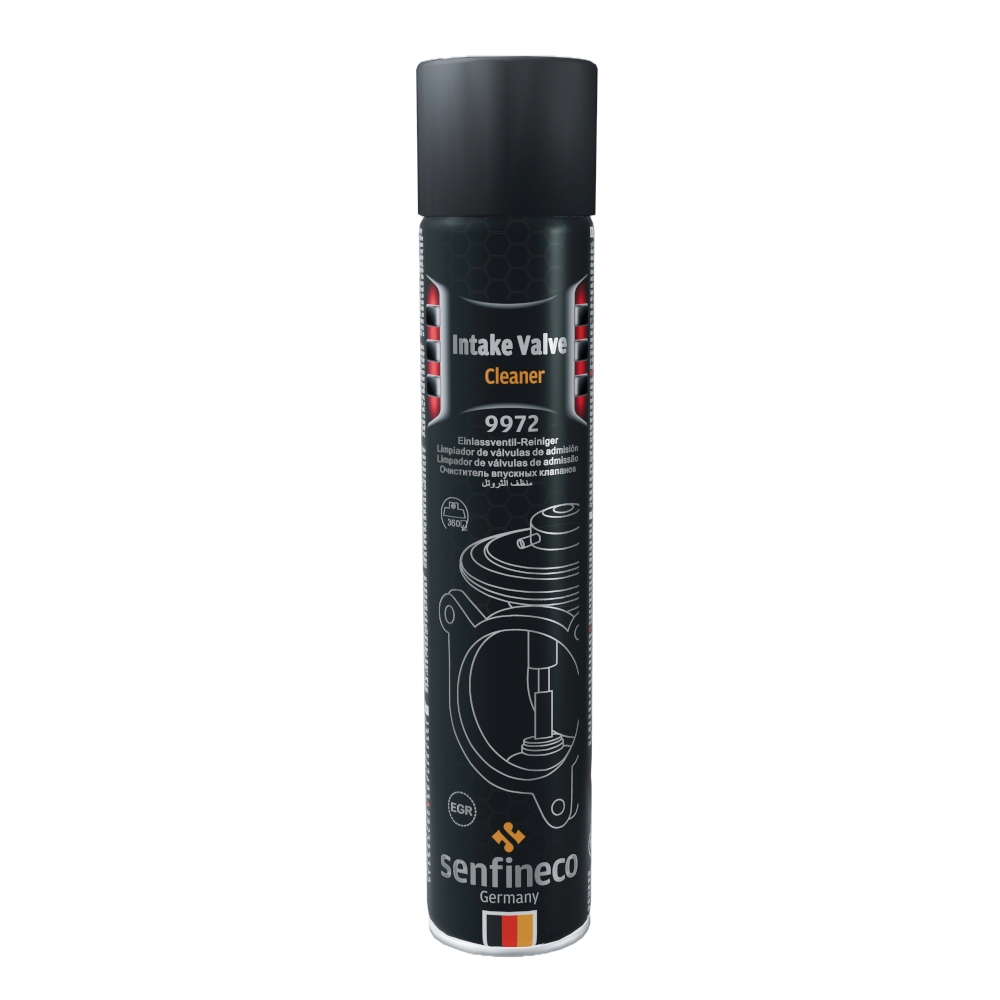 Intake Valve Cleaner removes all kinds of difficult to remove deposits from throttle (IAC), EGR and injection valves without dismantling. Restores the functional performance of the moving parts and reduces fuel consumption. Outstanding penetration Properties enable it to clean difficult to reach places in the intake tract without disassembly. Neutral towards most plastics, rubber and car paint. This product is applicable to the latest two- and four-stroke engines with oxygen sensor and catalyst.
Properties
Excellent penetration Properties
Evaporates quickly and residue free
Dissolves resin and tar-type residues
Removes oil and grease-based contaminants
Restores the functional performance of all moving parts
Application
Multi-Purpose Cleaner for all heavily soiled metal surfaces
Create access to the intake pipe. Introduce Intake Valve Cleaner to the intake area downstream of the air flow meter. Turn the engine off, thoroughly spray the parts to be cleaned and allow the agent to take effect for 2-3 minutes. Then restart the engine and generously spray the complete area again with the engine running at moderate speed (2,000-3,000 rpm). Repeat cleaning in extreme cases.
After period of time oil and soot deposits gradually accumulate on the EGR and IAC valves and influence the air flow. As a result, the engine speed fluctuates at idle mode and the engine speed falls off slowly with no further acceleration. In such cases Intake Valve Cleaner will act as a problem-solving solution to restore the original functional performance.
Available in
400 ML – aerosol REF. 9972